NEW DESIGN LAUNCH. EXPLORE NEW PRODUCTS
AND FURNITURE PIECES, WITH THE FOCUS AND AIM TO THE
VERSATILITY.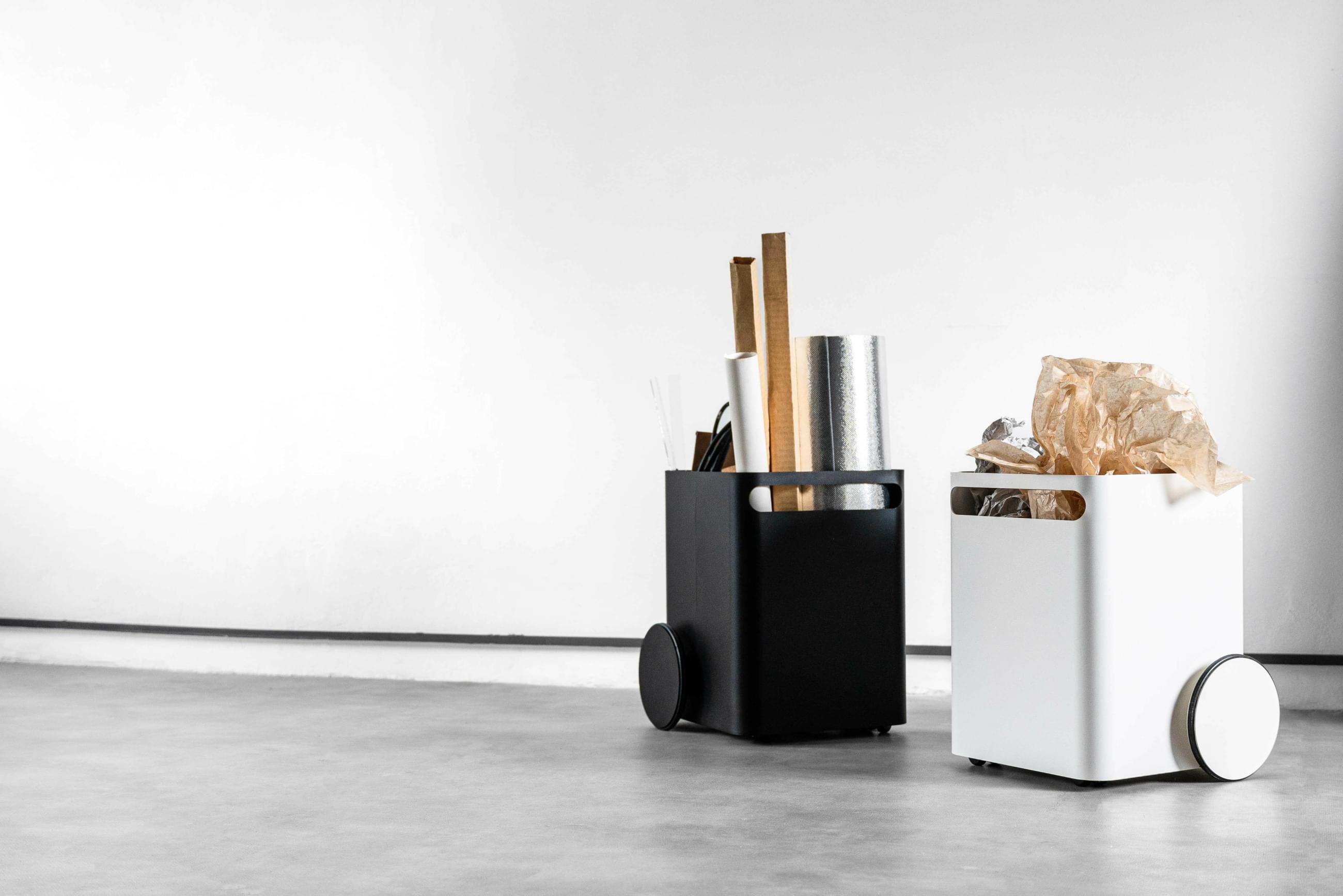 We admire this style and try to transform our minimalism vision into the production of furniture and everyday products. Combining quality materials, Kaarls products are characterized by long-lasting utility value and they can be used in residential, commercial and public interiors.

COFFEE TABLE
NEW ICON OF SIMPLICITY
United by a common principle of symmetrical geometry. The Coffee Table collection aim to become ageless furniture, which is intended to be used over a longer period of time, suited to a wide variety of spaces, from homes, cafés or chillout zones in the classic urban hubs.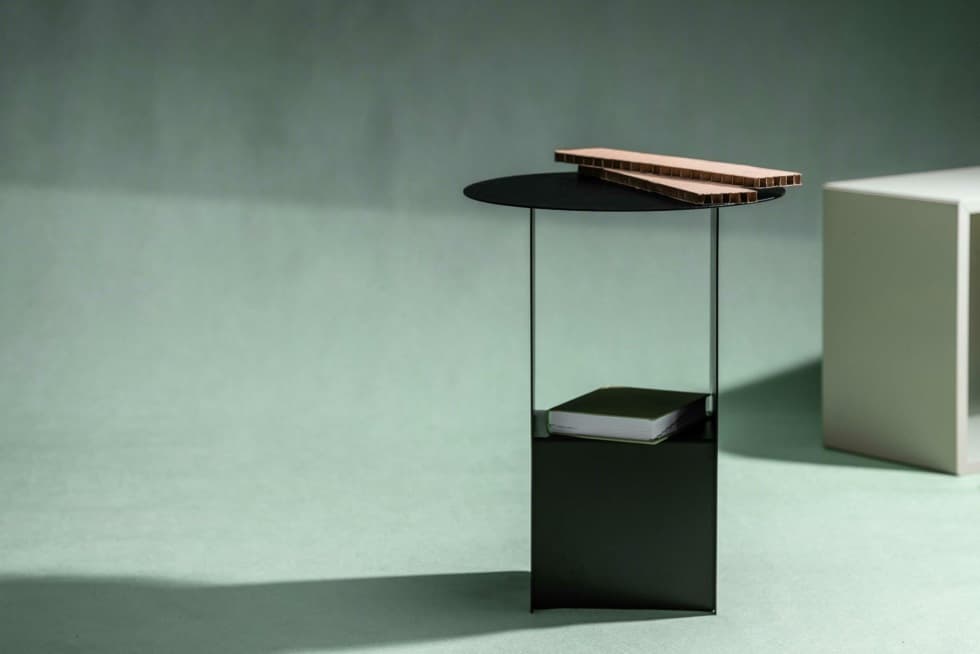 The Coffee Table collection is a simple, sleek and modern lineon the coffee tables. The construction with the softness of the circular tabletop and the elegant forms is a new interpretation of the classic coffee table. The series comes in different sizes and heights, which allows for overlapping structure.
Easily to use for your books and laptop. Characterful with understated functionalities and details. Comes in a variety of sizes and finishes that will complement any atmosphere and space in its sustainbility form.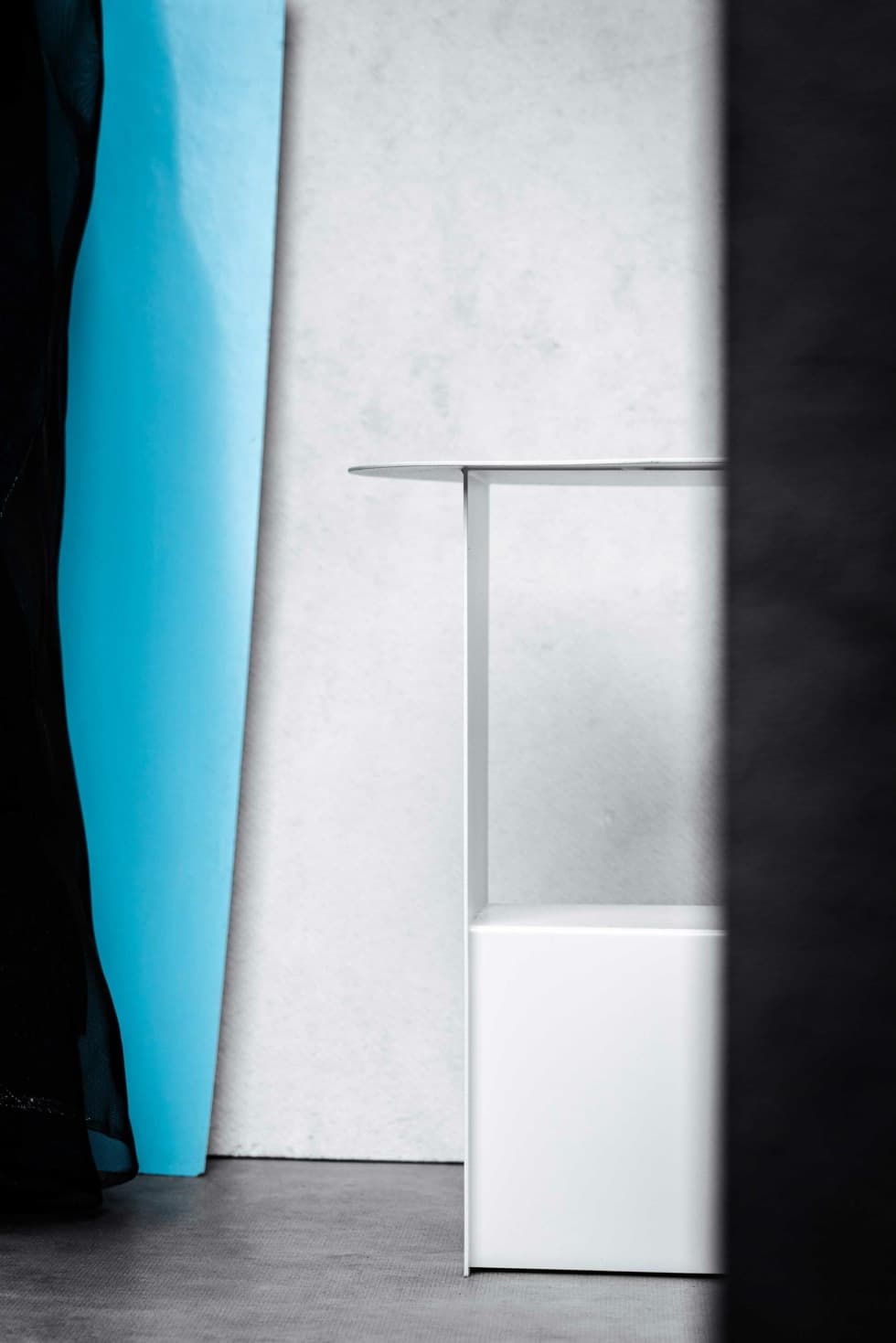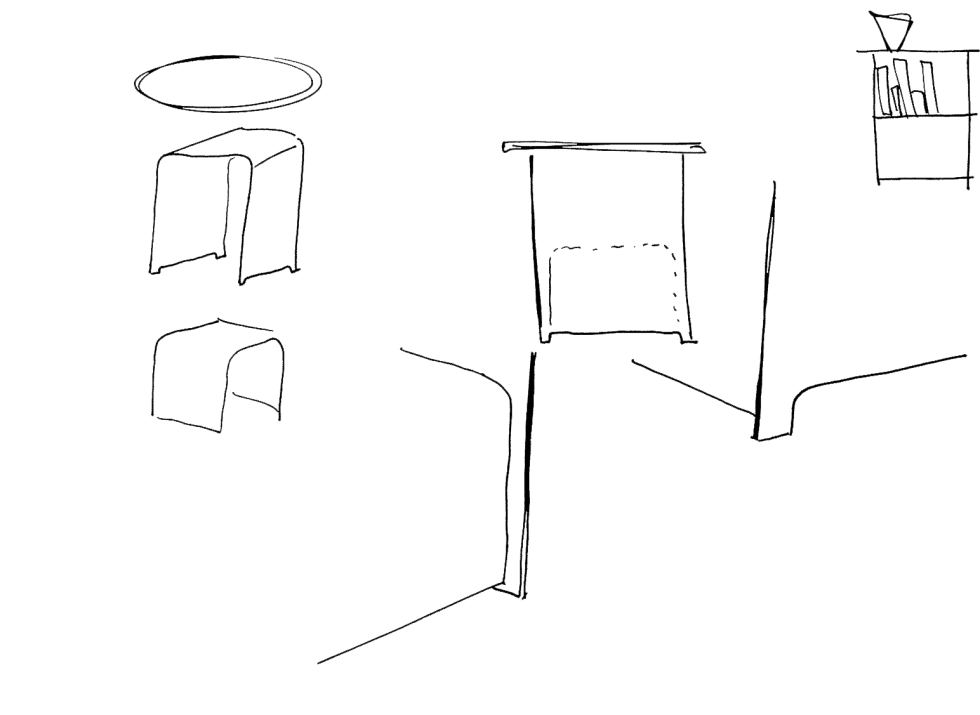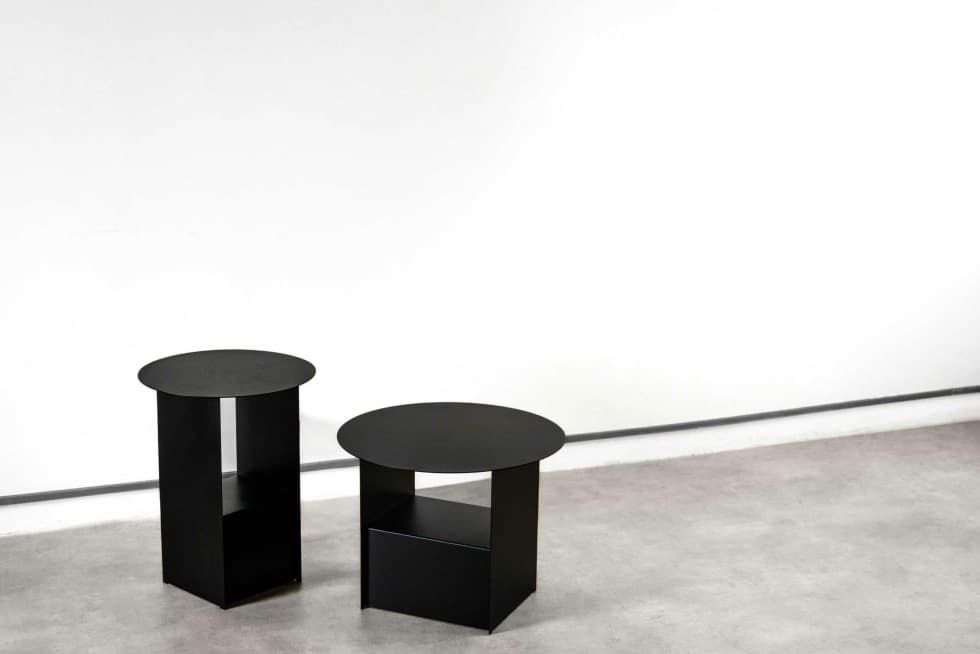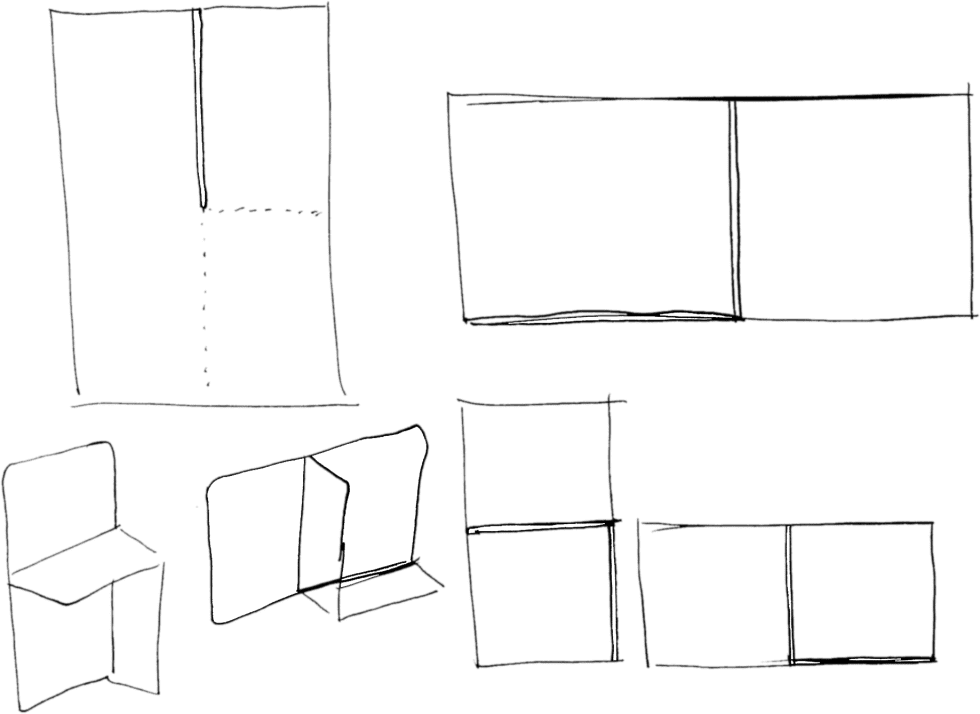 DESIGNED BY
ASPEKT OFFICE COPENHAGEN
Aspekt Office is a Copenhagen - based multidisciplinary design studio, specialising in the fields of furniture, product, interior design and creative direction. Their works evolve around experiment and function with a holistic approach, testing different materials, colours and forms, creating utilitarian objects and spaces people are comfortable with.
"We strongly believe in the power of conceptual thinking and original ideas, approaching design in a utilitarian and intuitive way."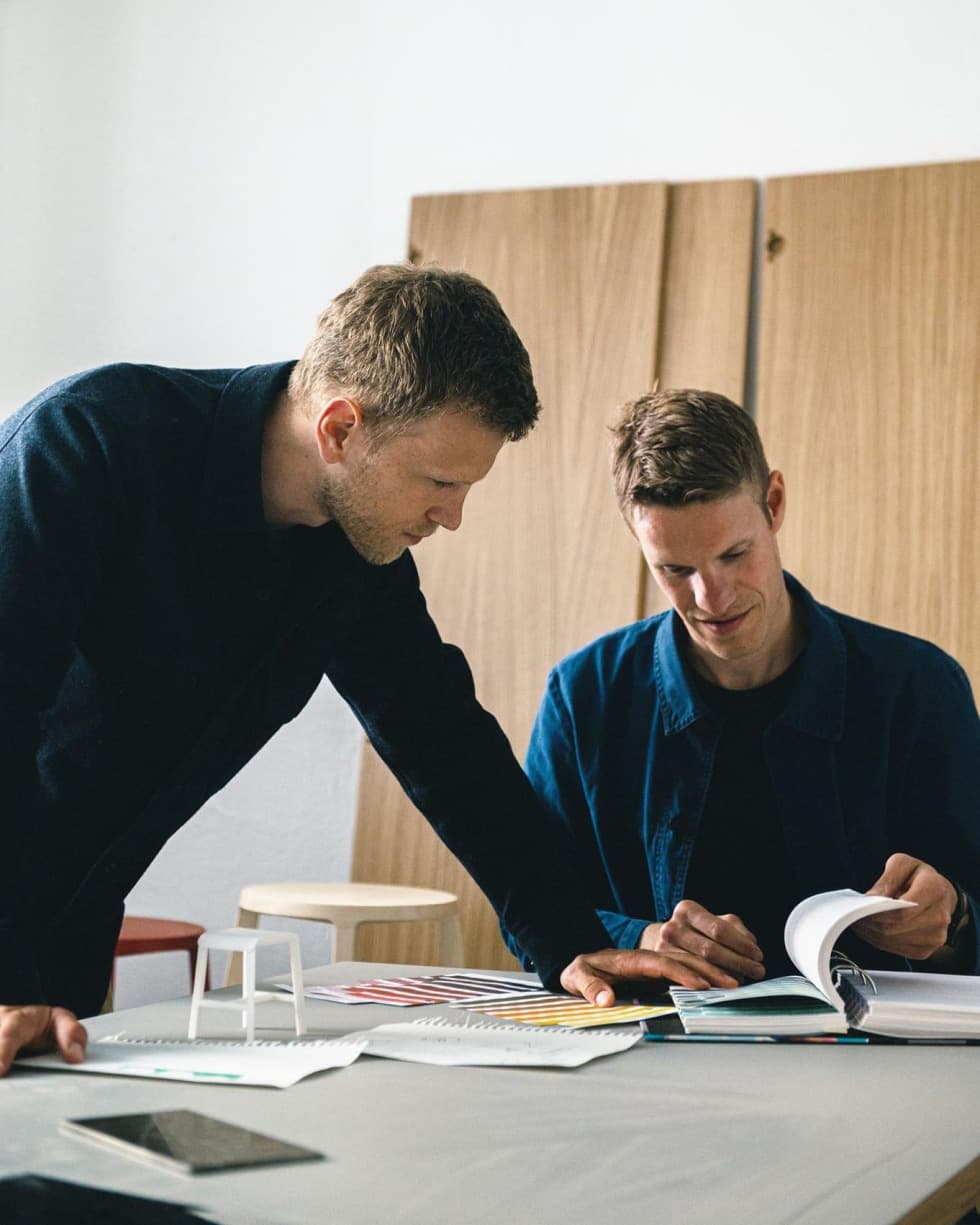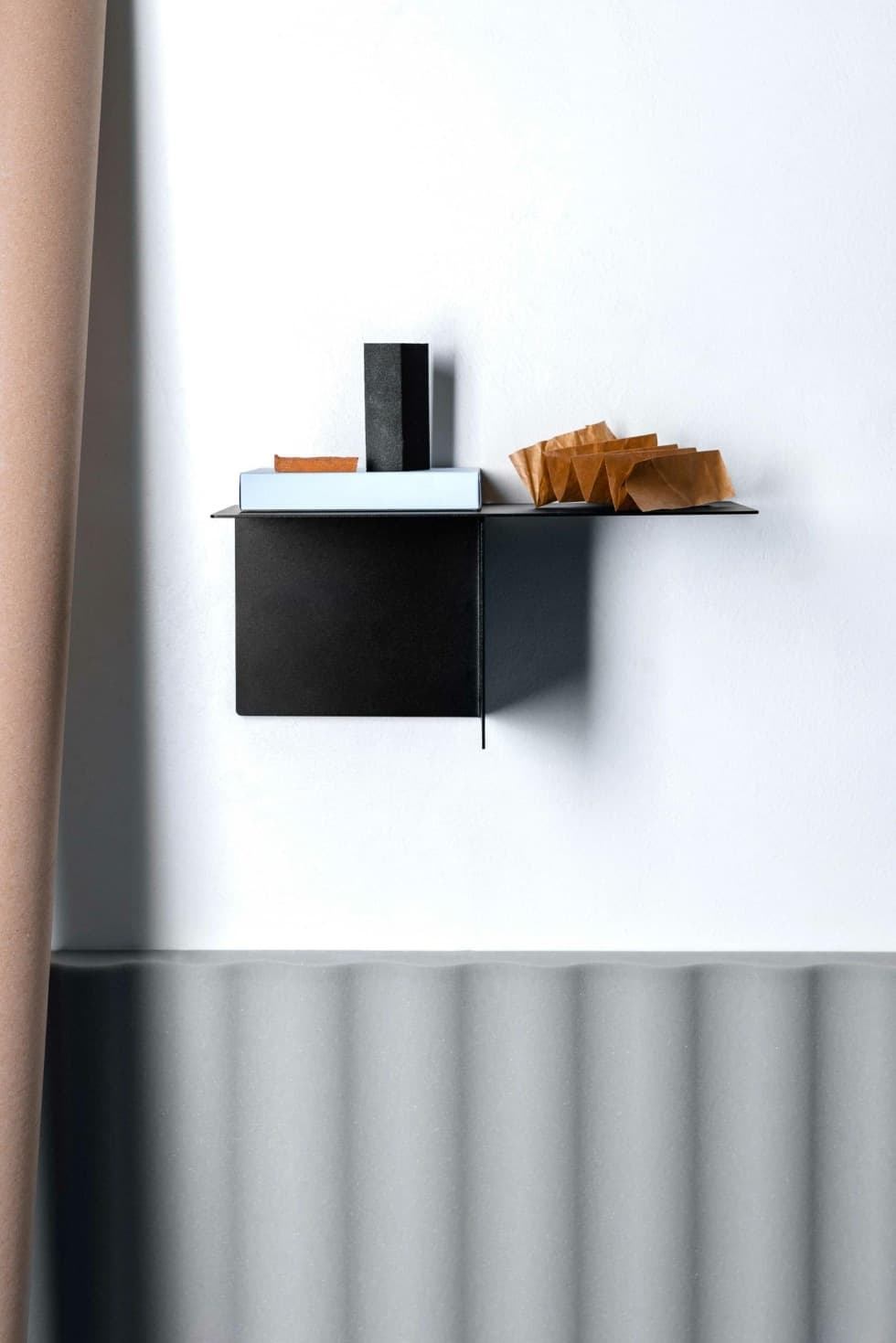 Bended from one piece of sheet metal imitate the folded paper. Based on the desire to create a durable multi-purpose shelf from recyclable material, the shelf is made from powder coated steel, known for its solidity, strength and ability to be reused countless times.
VARIABLE IN FOUR POSITIONS
Hidden function behind the shelf enable to use the shelf in four positions. Change easily from horizontal to vertical without any other modifications.
Clock with only one hand. By their simple concept, they express our approach to minimalism. Without all uselessnesses, only with the most necessary features. You will enjoy the simplicity that the One Hand Clock with stylish interior conceals.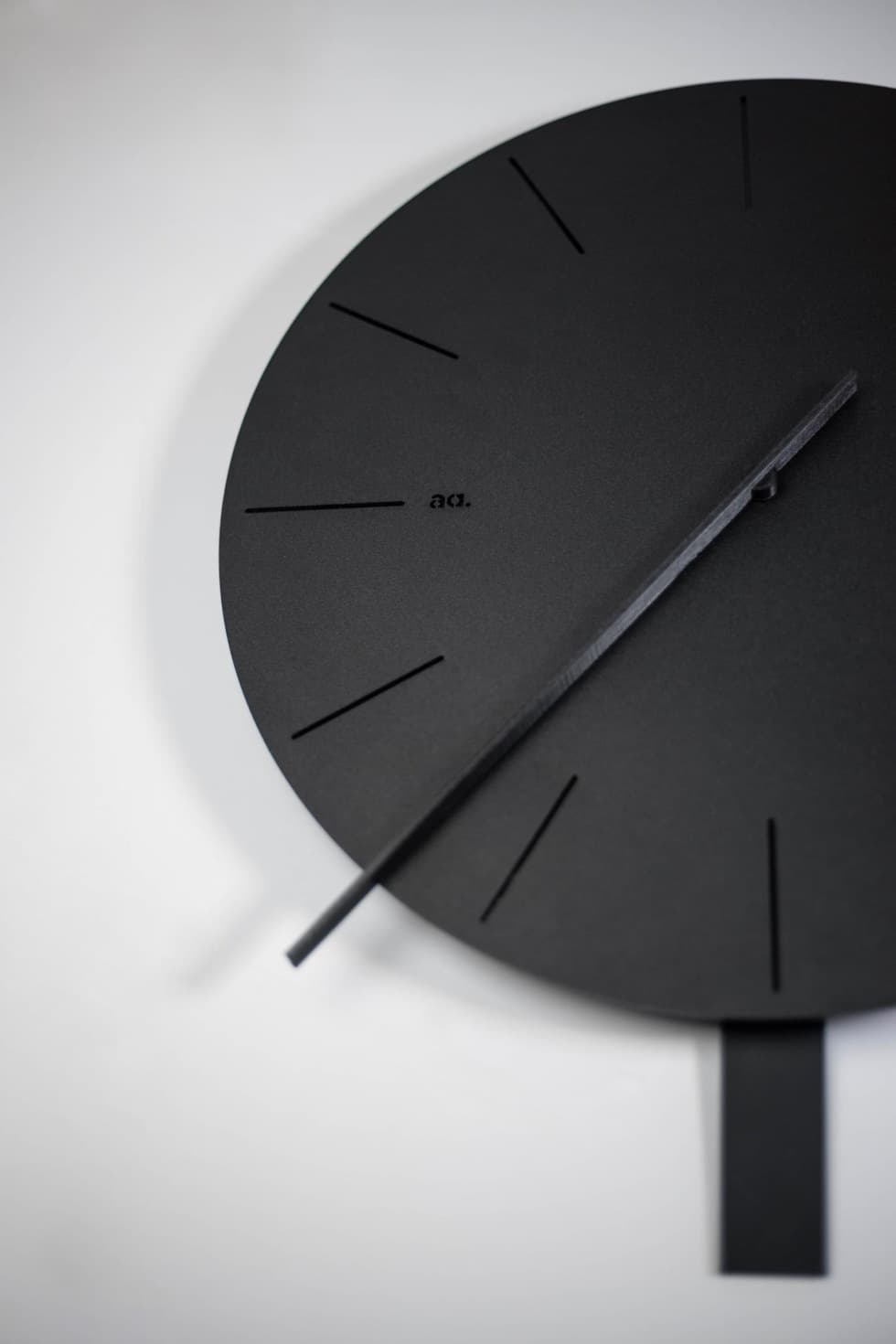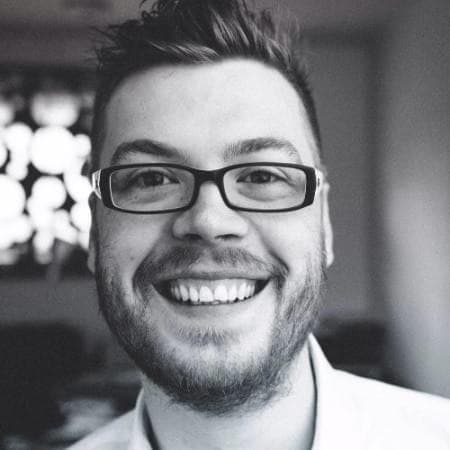 JAKUB STEDINA
Designed for Kaarls by Jakub Stedina. In developing the clock, they tried new possibilities of 3D printing technology by printing from biodegradable plastic granules. The method allows easy material recycling and shows the new directions and potential that this method allows.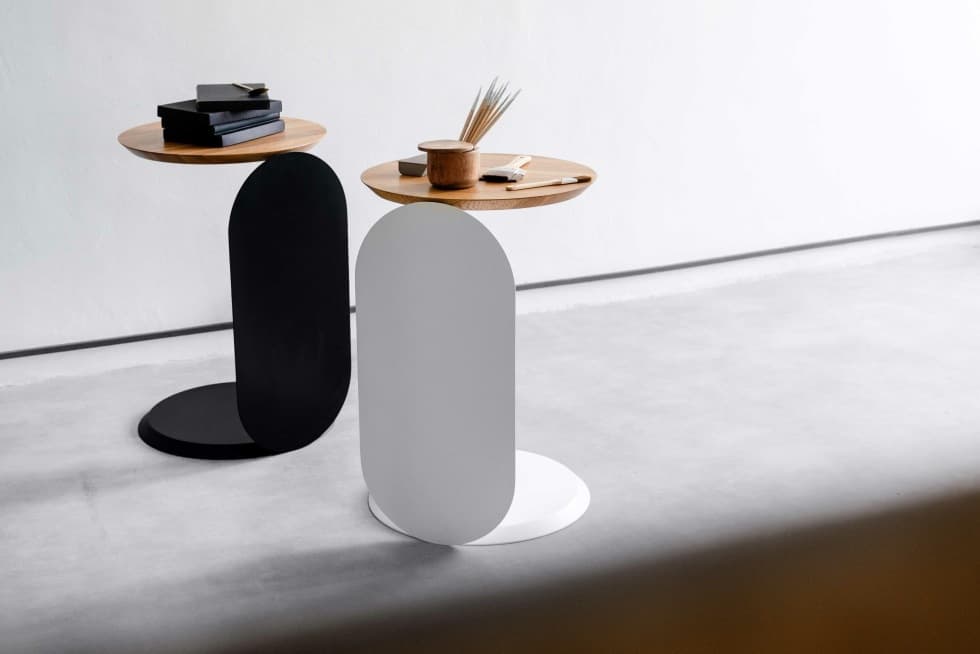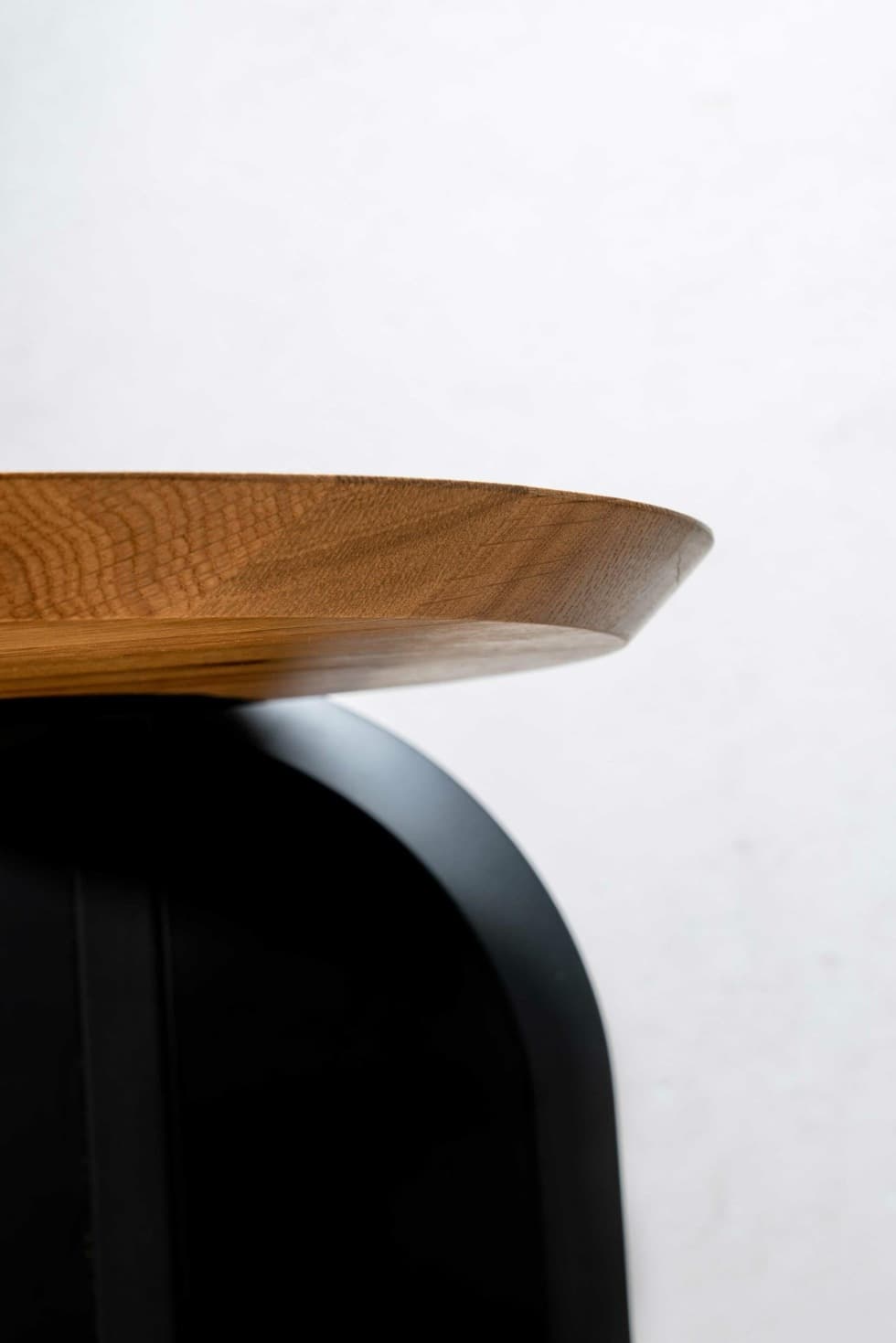 The Oval Coffee Table brings the concept of functional design into a modern context through its geometrical shapes from wooden core. Table can be used in a multitude of settings, on its own or in groups, in any living room, lounge setting, lobby area or hotel room.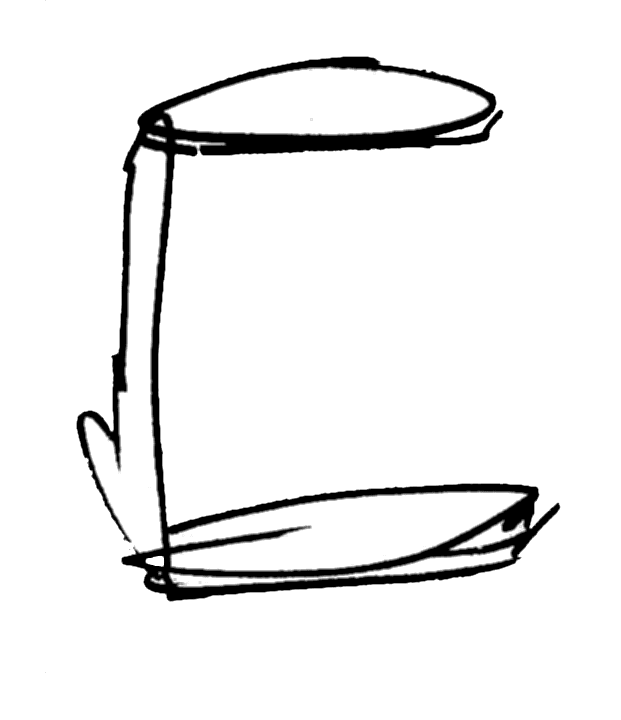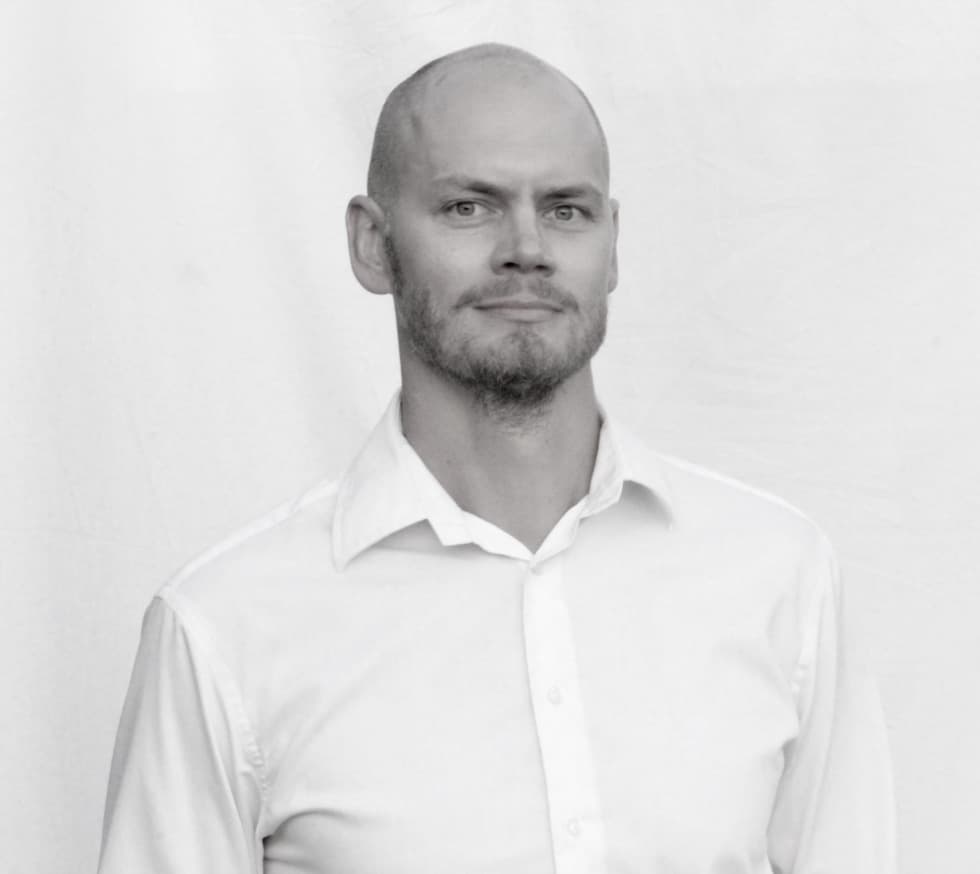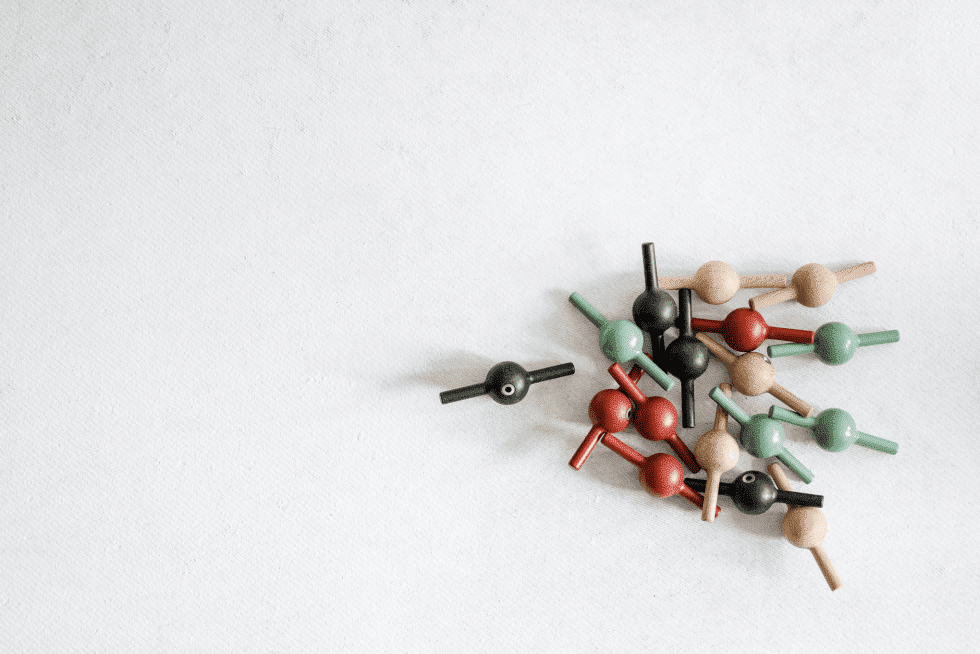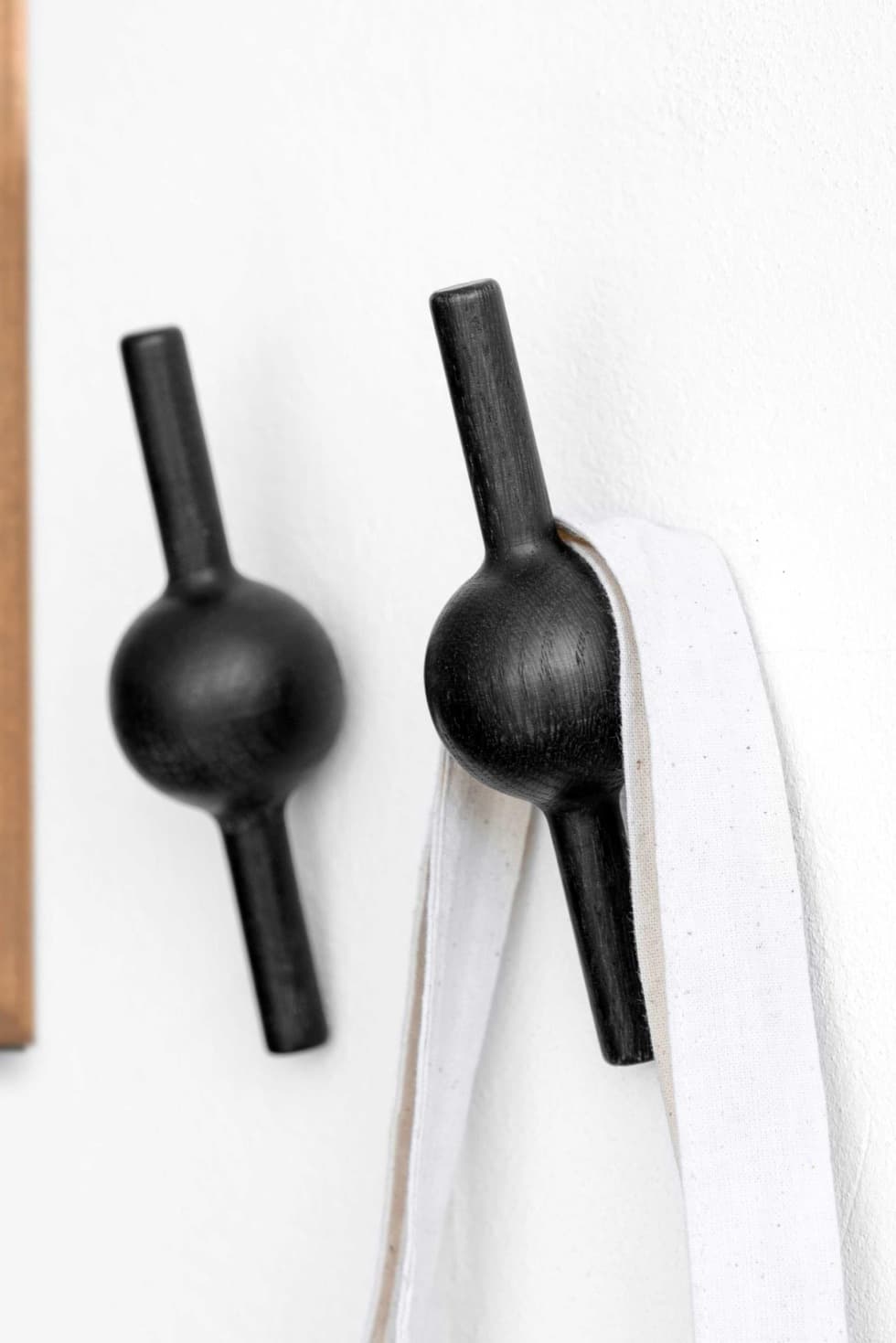 TIK
WOODEN CRAFTMANSHIP FROM STOCKHOLM
Clean minimalistic lines in combination with natural material. Classic shape of the circle transformed into modern wall hook easily used in the home and professionall interiors. Designed and made in variety of colors.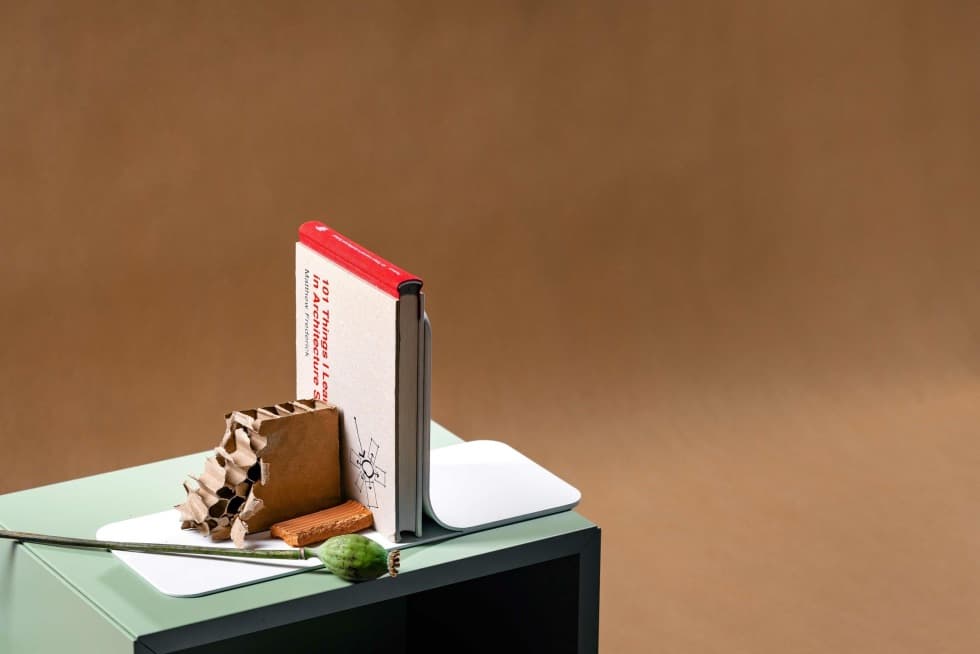 EMOTIONS AND MINIMALIST AESTETIHCS BY ELENA PROKHOROVA
Elegant shapes of the Flatten designed by Elena Prokhorova, young talented designer with an international reach. Her attitude and sense for detail have given to rise this bookend. It helps you to keep your books in the bookcases, shelves or desks and accomodate boos of different sizes. It becomes a natural part of your interior and brings a refined statement to any scenery.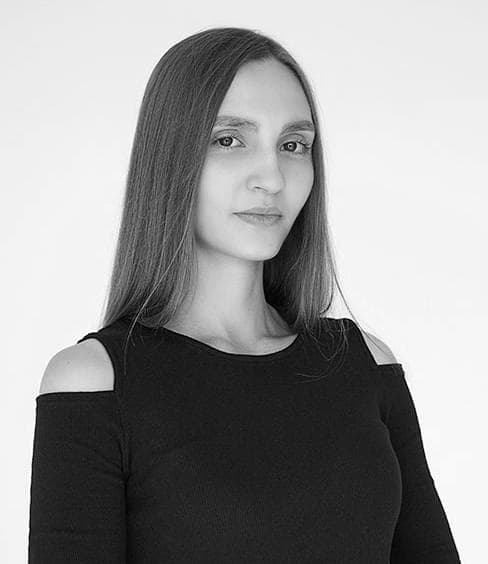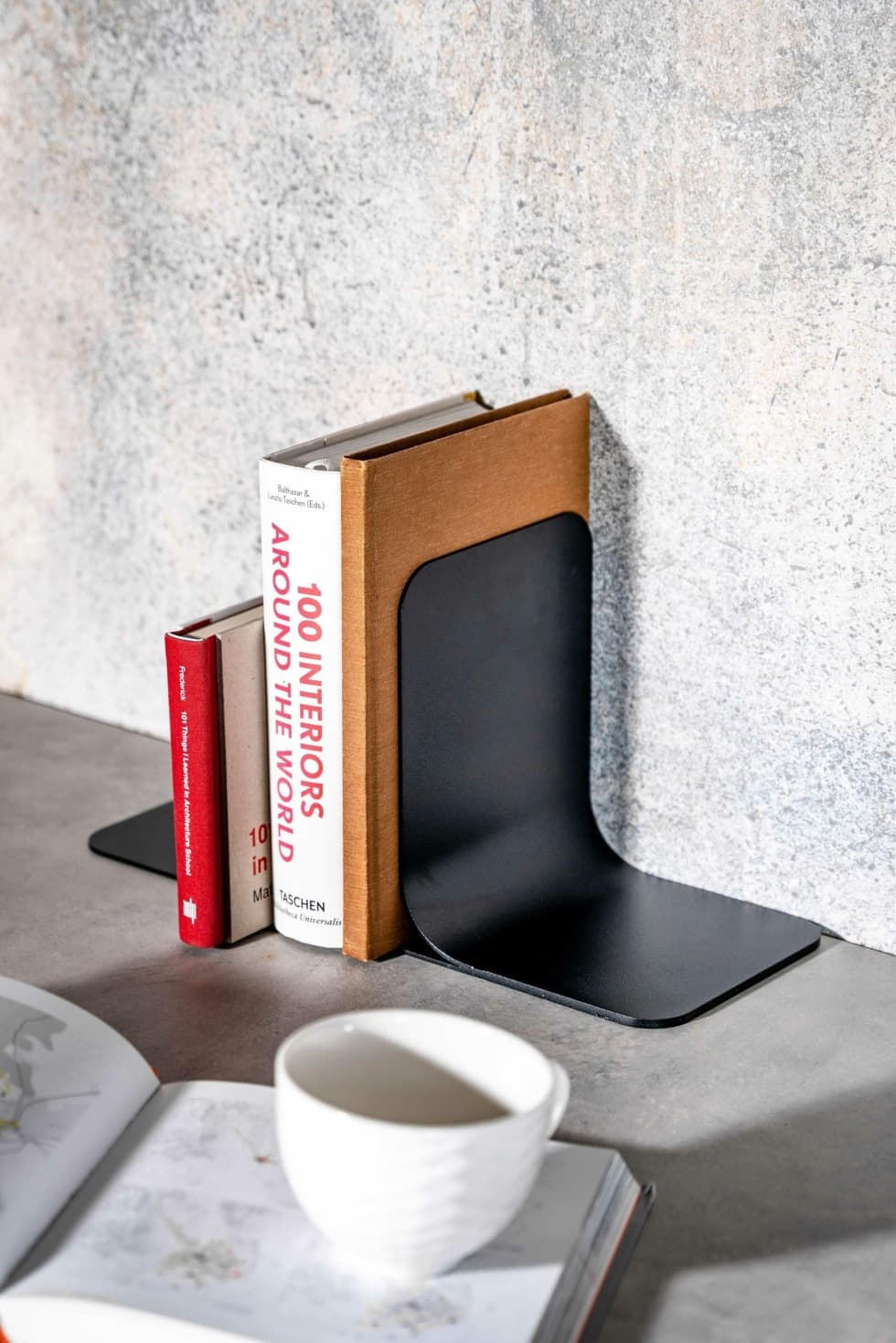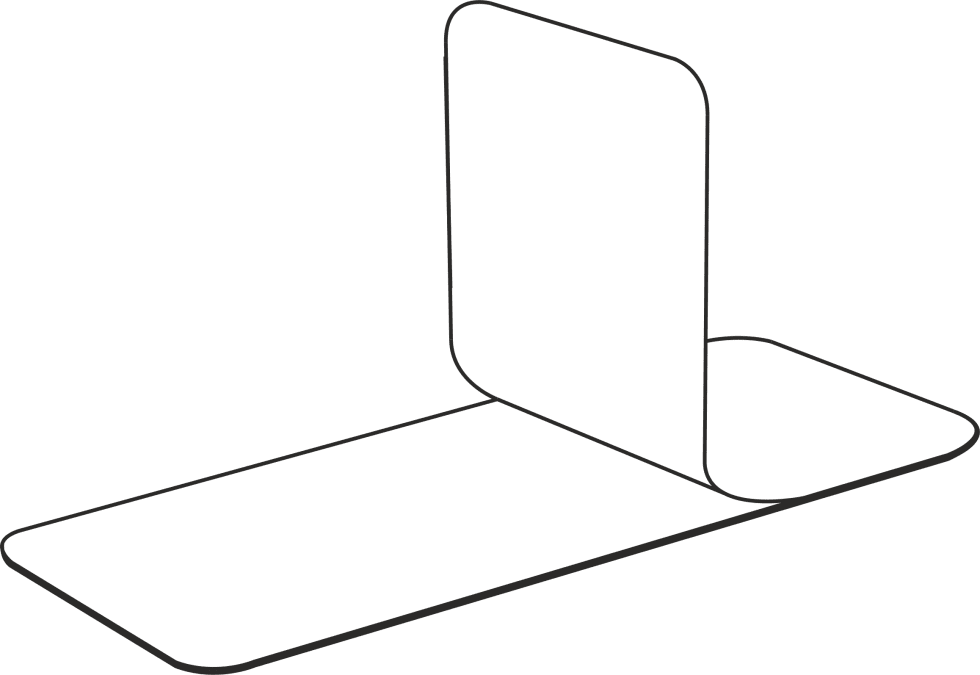 MATERIALS
All of our sources come from European production and we treat all materials with respect and responsibility. With the emphasis on low environmental impact.
PRODUCTION
Our approach combines traditional handicrafts and progressive techniques. Our aim is to create long-term products with high added value.
DETAILS
The brand's philosophy is based on Nordic minimalism and functionalism. In an inconspicuous way but at the first glance. The key element of our work are hidden details.
Before the product is approved to be made as serial product, we improve it, test its qualities and choose the final selection of color shades. The whole development process begins with first designs, sketches, visualizations, mock-ups and prototypes that will become final products.
BUY IN PERSON
Kaarls Atelier & Workshop
U Klikovky 2002/2
150 00 Praha 5 - Smíchov
Tu & Th: 15 - 19 h
KARLSMAN s.r.o.
Lublaňská 267/12
120 00 Praha 2 - Vinohrady
ID: 06309470